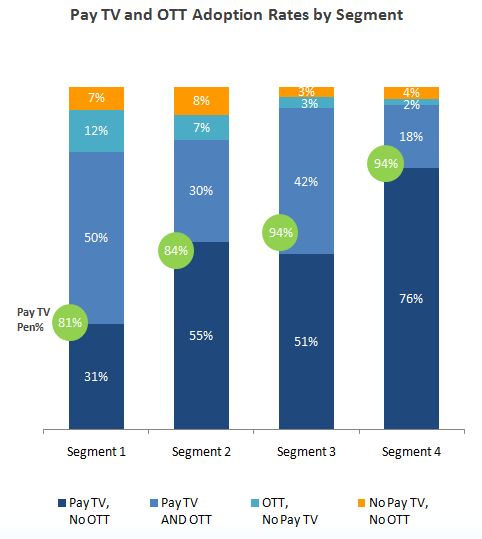 It is easy in today's information age to become overly reliant on publicly available data which is often too broad in its coverage of geographies, time periods and/or populations. Segment-based insights are key for marketers to identify hidden opportunities and develop targeted, achievable and measurable plans to reach their growth goals.
ResearchFidelity has the expertise to take a more critical look at behavioral and attitudinal data by demographic segments (consumers) and firmagraphic segments (small businesses). We arm you with deeper insights about your customers and prospects according to criteria that is most relevant to you, be it age, ethnicity, household income, company size or other, proprietary segmentation schemes that you prefer to use. Our reports can be further customized by geographies that you are most interested in, such as competitor overlapping footprints.
We work closely with you to identify the KPIs that matter, such as market share by provider, consumers' interest in switching or discontinuing services, or their reasons for choosing to do so. We believe that by addressing these questions at a granular, segment-based level, we can help you lay the foundation for a smarter and more strategic marketing and operational plan.