Hear with clarity
ShareQ Voice delivers the data you need on the size and composition of landline voice market segments, including VoIP, wireless substitution trends, share of gross adds and disconnects.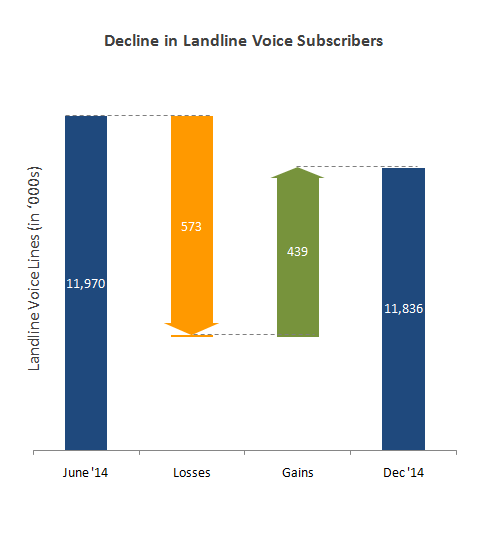 The landline voice business is in steady decline as consumers drop traditional landlines in favor of VoIP or wireless-only services. In spite of this decline, landline voice remains a strong revenue generator for service providers. It is also a key component of the household bundle, along with broadband and TV service – and bundles are key to preventing customer attrition.
ResearchFidelity uses a unique, network-based methodology to measure landline voice subscriber metrics for customizable geographies and segments.
Our data and insights fuel the decision-making process by identifying shifts in the landline markets in a timely manner.  Our approach, based on statistically significant sample sizes, allows for reporting on granular geographic and demographic segments.