Get the big picture
ShareQ Video shows you a holistic view of the size and composition of pay-TV, over-the-top (OTT), cord-cutting, churn and gross adds.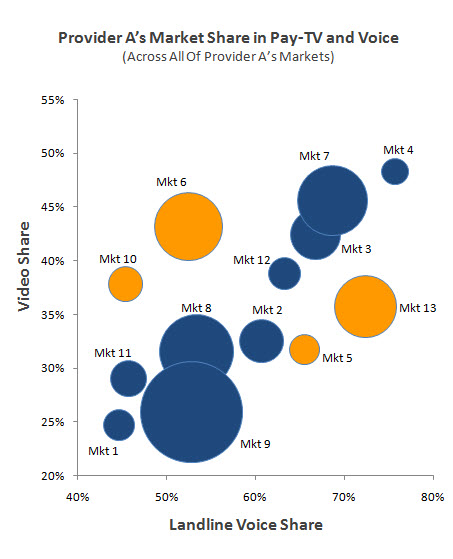 Competition for subscribers has intensified in a complex video market. The traditional pay-TV business – a substantial revenue generator for content providers and Multi-channel Video Programming Distributors (MVPDs) – is under siege by online video.
As the cost of content drives up pay-TV bills faster than inflation, an increasing number of households are cancelling TV subscriptions. Millennials are choosing OTT alternatives instead of pay-TV subscriptions from the get-go, which means an entire generation of viewers could likely never be exposed to hundreds of channels that are only available through pay-TV.
ResearchFidelity understands that you need an unbiased perspective of your performance relative to these emerging alternatives, which have become your competition. We have pioneered a unique methodology to measure subscriber metrics for customizable geographies and uncover insights that are critical for you.
We measure and quantify the market composition, and provide data that successful companies rely on to quickly assess threats and opportunities.
Pay-TV
Market sizing and share
Churn and acquisition
Behavior by segments
OTT Video
Adoption by segments
Multiple OTT subscriptions
Cord-cutters vs. cord-nevers
Other Services
Devices owned and used
Service bundle penetration
Attitudes and perceptions